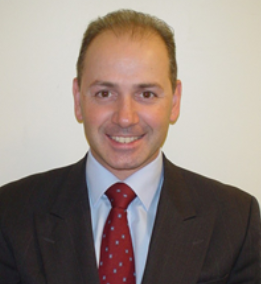 NICK PANAY
BSC MRCOG MFSRH
NAPS CHAIRMAN
SHORT CV: Nick Panay BSc MRCOG MFSRH
PRESENT POSITION Consultant Gynaecologist, Subspecialist in Reproductive Medicine & Surgery Imperial College Healthcare NHS Trust and Chelsea & Westminster Hospital NHS Foundation Trust, London Honorary Senior Clinical Lecturer, Imperial College London Guest Professor, Beijing OBGYN Hospital, Capital Medical University
PRIVATE PRACTICE Director, International Centre for Hormone Health 92 Harley Street London W1G 7HU
SUMMARY CV Nick Panay is a Consultant Gynaecologist with a special interest in Reproductive Medicine and Surgery, Menopause, PMS, contraception and gynaecological endocrinology. As director of the West London Menopause & PMS Centre at Queen Charlotte's & Chelsea and Chelsea & Westminster Hospitals, he heads a busy clinical and research team which publishes widely, presents at scientific meetings and trains health professionals at all levels. Much of his team's research has focused on improving the understanding and management of Premature Menopause, PMS, Female Sexual Dysfunction, New HRT and Contraceptive regimens and Complementary Therapies. He is on the editorial board of Climacteric (The Journal of the International Menopause Society) and Gynecological Endocrinology and is on the editorial advisory board of the Journal of Family Planning and Reproductive Healthcare. Through his work with a number of councils and women's groups he campaigns actively for women's health issues both nationally and internationally. His affiliations include: Chairman of The National Association for Premenstrual Syndromes, Board Member and Secretary General Elect, International Menopause Society, Honorary Director of Conferences RCOG, Trustee and medical advisory committee member, British Menopause Society, Past Chairman of The British Menopause Society, Past President and current council member, The Royal Society of Medicine (O & G Division), Patron of Daisy Network (Premature Menopause Society) and Past Council Member of British Society for Gynaecological Endoscopy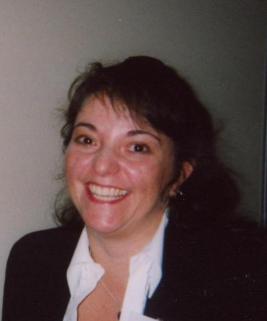 MS A. P. HAWKINS
BSC MROCG DFSRH
NAPS TRUSTEE
Annie Hawkins works as a Consultant Obstetrician and Gynaecologist in Salisbury Hospital.. Her areas of special interest include: Female reproductive endocrinology – including Menopause, Premature Ovarian insufficiency and Premenstrual Syndromes. She spent 3 years researching the balance of hormones and their effect on female sexuality. She has worked in this field since 2000. She is on the Medical Advisory Committee of the British Menopause Society and has been a NAPS Trustee since 2003. Psychosexual Medicine – she trained for 4 years to become a Member of the Institute of Psychosexual Medicine. She treats women with sexual problems, looking holistically at the whole woman by combining her backgrounds in the physical gynaecology, the hormonal environment and the psychological and relationship situation.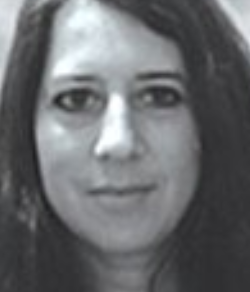 MS C. L. DOMONEY
MA MRCOG
NAPS TRUSTEE
Consultant in Obstetrics and Gynaecology at the Chelsea and Westminster Hospital, London. Claudine Domoney trained in general obstetrics and gynaecology and then went on to conduct research into female reproductive hormones. She conducted studies in Premenstrual Syndrome in which she looked at the use of oestrogen and progestogens and complementary therapies. She has worked extensively in Menopause and PMS clinics and also trained for four years to become a Member of the Institute of Psychosexual Medicine, of which she was the Chair for 3 years. Her areas of special interest are menopause, premenstrual syndrome, female sexuality, psychological aspects of obstetrics and gynaecology, urogynaecology and pelvic floor problems including postnatal issues.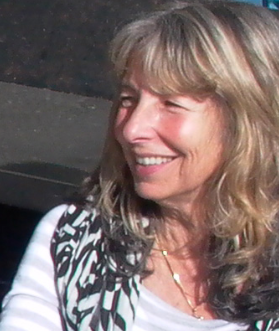 DANI SINGER
PSYCHOTHERAPIST/COUNSELLOR; MBACP [SNR ACCRED]/UKCP REG
Expert panel
Former Trustee Dani, has been working in the field of women's health with a particular interest in young women with POI (premature ovarian insufficiency) for twenty years and more recently with those who experience PMS. ​ She believes an integrative approach can contribute to more effective emotional self-management and a sense of personal control through validation and support and introducing personal strategies which may help to lessen the impact of bodily symptoms.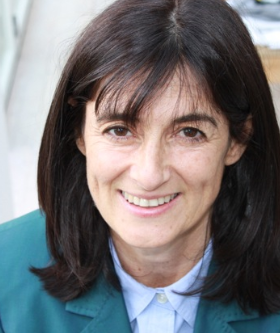 AMANDA MOORE
BSC (HONS), MSC NUTRITION, UKVRN
Amanda is a Nutritional Adviser to the National Association of Premenstrual Syndrome. She runs a Female Nutrition Clinic at The Hale in London. She is committed to giving women access to nutrition advice that is evidence based. As well as practising as a nutritionist, Amanda lectures, is actively involved in research at King's College and is a member of the Guild of Health Writers. She publishes both academic research in peer-reviewed journals as well as articles in the popular press. She also offers nutrition-related business consultancy to companies in the UK. Amanda is registered as a Nutritionist with The Association for Nutrition.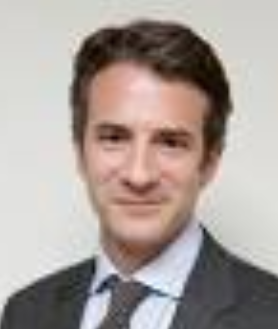 MICHAEL CRAIG
MB BS PHD FRCOG FRCPSYCH
NAPS TRUSTEE
Michael dual trained in Obstetrics & Gynaecology and Psychiatry. He is a Reader in Reproductive Psychiatry at the Institute of Psychiatry, Psychology & Neuroscience, King's College London and visiting Professor at Edge Hill University. He is also Clinical Lead of the National Female Hormone Clinic, a tertiary National NHS Services based at the Maudsley Hospital, London. Michael holds degrees in Psychology (BSc Hons, University of Bristol) and Medicine & Surgery (MB, BS, University of London). He has been elected as a Fellow of the Royal College of Obstetricians & Gynaecologists (FRCOG) and the Royal College of Psychiatrists (FRPsych). In 2004 he was awarded a Clinical Training Fellowship by the MRC (UK) to fund a PhD into the effects of female sex hormones on brain function using brain imaging. He remains actively involved in research in this area and is currently Chair of the UK and Ireland Marcé Society for Perinatal Mental Health (www.marcesociety.com).